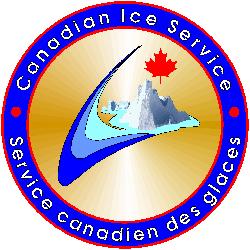 The Canadian Ice Service (CIS), an operational unit of the Meteorological Service of Canada, Environment Canada, provides information and warnings about ice conditions in Canadian waters. CIS Ice Analysts analyze satellite imagery for a broader scale view of the ice. Ice Forecasters amalgamate all the information and with the use of model data, produce daily charts and bulletins that describe the ice conditions over operational areas. For areas such as the Great Lakes and the Western Arctic, the CIS works in partnership with the US National/Naval Ice service to provide the ice charts and bulletins. CIS Ice Service Specialists in the field report on observed ice conditions from Canadian Coast Guard ships and from aircraft reconnaissance flights.

Iceberg information is provided by the CIS in partnership with the International Ice Patrol. Icebergs drifting southward along the Labrador Coast and past Eastern Newfoundland pose a significant threat to mariners and marine facilities. Regular aerial surveillance helps to keep track of the southern and eastern limit of the icebergs so that ships can be aware of where there is an increased risk to navigation.

Canada's sea ice and lake ice climatology is based on large scale charts produced year-round on weekly, bi-weekly or monthly time scales. This information is used to help researchers, policy makers, and the development of long range ice forecasts.

To access their products and services, visit their website here.